Investment Services
Investment services include professionally managed investment strategies, individualized wealth advice, and long-term financial problem-solving for every client. Our goal is to solve your needs, so we deliver multiple low-cost investment solutions and adapt them as your needs evolve.
HOW BIONIC CAPITAL BENEFITS YOU
Low management fee rates
Personalized advice
Multiple investment strategies
Choice of ESG portfolios
Fiduciary management and decision-making
24/7 financial portal
Performance reporting
Wide range of investment opportunities
Independence to choose best-in-class providers
Multiple custodians
Portfolios may include private investments
We do not sell anything

Laddered Treasuries and CDs
Great for risk-averse investors
Provides cash interest returns
Government-guaranteed securities of varying maturities
Maturing bond principal is reinvested
Fee rate of only 0.33% annually
Managed by J.P. Asset Management for only 0.12% more per annum
$250,000 minimum investment

Long-term Growth Potential
Actively Managed ETFs
Actively managed ETF investment strategies
Model portfolios from BlackRock, JP Morgan, and others
As models change, so does your portfolio
Managed by 55-IP, a JPMorgan Chase company
Diversified, tax-efficient, and low-cost
Great for both IRAs and taxable accounts
Fee rate of only 0.57% annually
$50,000 minimum investment

Cash flow with Growth Potential
Bionic® Portfolios
Bespoke portfolios managed by Bionic Capital LLC
Target high cash returns and growth
Designed for long-term investors with unrealized gains
Potential to offer monthly income
May include *options-enhanced® securities
Fee rate of only 0.57% annually
$250,000 minimum investment

The Investment Services Process
GETTING TO KNOW YOU
Contact us to discuss your investment experiences, fears, and aspirations to help us create the best possible solution for you. By understanding you better we can determine your optimal investment allocation and strategy. We will adjust your portfolio as your needs and goals dictate. We help you through every step and will answer any questions you may have.
HOW WE INVEST FOR YOU
Most long-term investors will benefit from low-cost, actively-managed model ETF (exchange-traded-fund) portfolios. Bionic offers access to hundreds of model portfolios from the best asset managers in the world, like BlackRock, State Street, JP Morgan, and Goldman Sachs.
HOW OUR PROCESS WORKS FOR YOU
Bionic Capital monitors every portfolio for performance and rebalances portfolios automatically. Rebalancing portfolios back to allocation targets may reduce risk while enhancing long-term returns. Strategies and portfolios are updated, as needed. After consultation with you, we can change your allocation, ETF strategy, or provider, or we can create an entirely new portfolio for you from our internally generated, best-choice investment options.
*OPTIONS-ENHANCED®
Options-enhanced strategies utilize call options and put options to alter the risk-return profile of an underlying basket of securities. Bionic Portfolios may utilize options-enhanced securities such as JEPI and JEPQ among others to improve portfolio cash flows and total returns. "Options-enhanced" is a trademark owned by Bionic Capital LLC registered for "Financial and investment services, namely, management and brokerage in the fields of stocks, bonds, options, commodities, futures, and other securities, and the investment of funds of others."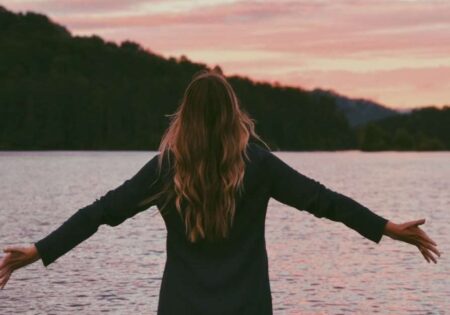 Disclaimer
Nothing on this site should be considered tax, legal, insurance, or investment advice. Decisions based on information on this website are the sole responsibility of the person viewing the site. You agree to hold Bionic Capital LLC, its officers, employees, and independent contractors, harmless against any and all claims, losses, liability, and expenses arising from its use.
Investing Risks
The value of an investment may go up or down. An investor may not receive the amount initially invested, and income, if any, may fluctuate. Past performance is not necessarily indicative of future returns. Potential clients should consider their investment objectives and constraints, among other things, before investing. Contact Dean Erickson, CFA at (321) 574-8052 for a discussion of risks.
Company Brochure
Click here to read our company's 2023 Brochure to learn more about how we conduct our business. You can also learn more about us on the SEC website.