BIONIC CAPITAL
Don't settle for a robo-advisor. Go Bionic.
Automated Investing.


Personalized Advice.
Bionic Capital LLC is a registered investment advisor and fiduciary dedicated to your success. We create customized wealth and investment management solutions utilizing the benefits of the latest investing technology, investment research, and human experience. Go Bionic.
Welcome to Bionic Capital
Wealth Management for Your Future

Fiduciary Advice
As a fiduciary, Bionic Capital always puts your interests first. We become your wealth and investment manager and on-going intellectual resource for solving retirement, cash-flow, and other financial issues.
Currently, all clients work directly with CEO Dean Erickson, CFA. A 1982 graduate of Brown University, Dean has been an investment professional for over twenty years.
Secure and Confidential
To ensure asset and client information security, Bionic Capital uses custodians TD AMERITRADE Institutional and Interactive Brokers. Custodians are chosen based on their financial strength, low fees, and wide breadth of offerings in order to benefit clients.
We consider new custodial relationships as needed.
Investment Management
Bionic Capital creates your target investment allocation based on your needs, investment time horizon, and personal risk tolerances.
We utilize model portfolios from Blackrock, Vanguard, and State Street, and can offer over 30 other portfolio providers, to invest for you. Working with our world-class providers, we offer ESG (Environmental, Social, and Governance) portfolios to meet the needs and desires of investors.
We can also work with pre-existing portfolios and enhance them with Bionic's best choice investments for equity, fixed income, and alternative asset classes.
Bionic Capital
Our Core Values
As fiduciaries, we put our clients' interests first.
As citizens, we strive to improve the world.
As a business, we are fair, client-centric and sustainable.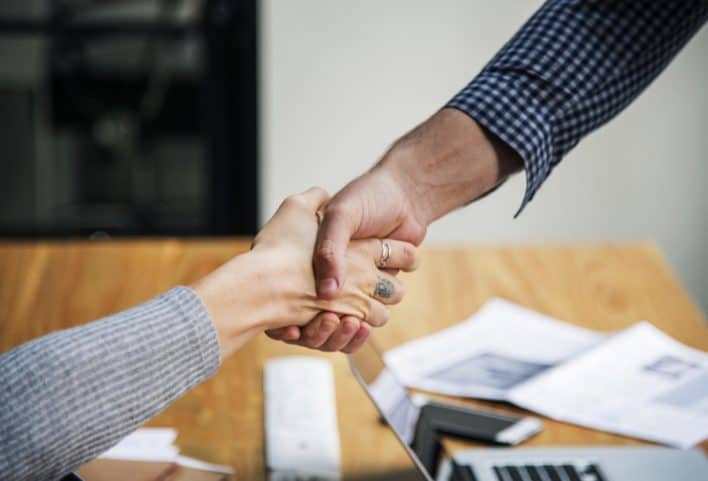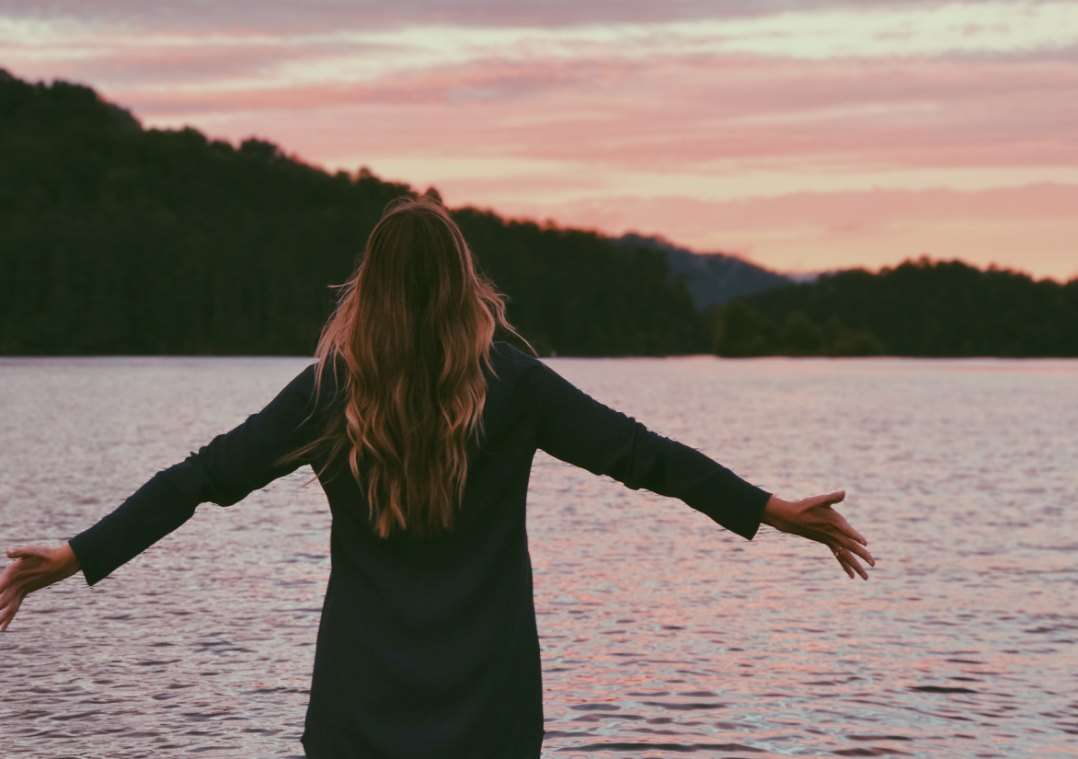 One Size Fits One 
It's About You
Every day we strive to enhance lives through our investment management strategies and financial problem-solving. We only succeed when you achieve your retirement, philanthropic, and investment goals. Your success is our goal.
How Bionic benefits you
Low fees
Lower your stress
Fiduciary advice
Efficient, diversified portfolios
Multiple investment strategies
Choice of asset custodians
Many free banking services
Tax-loss harvesting
Financial problem-solving
Option to link outside accounts*
24/7/365 online access to your portfolios
Performance reporting*
On call, personalized advice
Work directly with CEO Dean Erickson, CFA
*Available through custodian Interactive Brokers
getting to know you
To learn a bit about you, we ask that you take a short nine-question, no-obligation investment risk questionnaire. However, to advise you properly, we need to know you beyond a few online answers or a mathematical risk score. We will set up a convenient time for you to discuss in-depth your investment experiences, fears, goals, and aspirations.
Many investors seem fearless when markets rise, but become fearful when they fall. Unfortunately, no one can reliably predict market behavior to know what will happen next. However, by understanding you and your specific situation we can better determine the optimal investment allocation and strategy for you. We can also adapt those strategies as your situation or market conditions change.
Once you choose to join us, we utilize DocuSign to help you through our easy, online account-opening process. We will help you through every step and answer any questions you may have.
how we Invest for you
Although we offer many investment strategies for our clients, most new clients will benefit from low-cost model ETF (exchange-traded-fund) portfolios developed by well-known companies like BlackRock and State Street. We implement your specific allocation and strategy with the latest trading technology for efficiency and low cost to you. When our providers change their models, our technology alerts us to update your portfolios.
how our process Works for you
We monitor all portfolios to make sure they continue to work over time. We rebalance most portfolios automatically using our technology. Rebalancing portfolios back to allocation targets may reduce risk and enhance long-term performance.
Strategies and portfolios are updated, as needed. After consultation with you, we can change your allocation, ETF strategy or provider, or we can create an entirely new portfolio for you from our internally generated, best-choice investment options.
Loyal Clients
We maintain a small list of amazing clients to focus our resources on each of them. We are currently open to new client relationships.
Low Annual Fee Rates
Our fee rates are negotiable. Rates depend upon the investing strategy utilized and the total assets managed per client.
Experienced Advisor
Each client works directly with CEO Dean Erickson, CFA.
Assets Under Management (AUM)
We manage approximately $19 million in public market investments.
Financial Services
We manage investment portfolios, serve as your financial problem-solving resource, and can help you purchase affordable term life insurance, if desired.
Our asset custodians, TD AMERITRADE Institutional and Interactive Brokers, offer several banking services, such as checking, ACH transfers, and wire transfers. Please let us know your needs.
Retirement Plans
In addition to individual taxable accounts, we manage portfolios for IRAs, 401ks and no-load variable annuities to help you achieve your retirement goals.
Estate Planning
We can work with your attorney and CPA to ensure you have the appropriate estate planning solution for you and your family.
Impact Investing 
We can invest in low-cost ESG (Environmental, Social, Governance) and SRI (Socially-Responsible Investing) portfolios for you.
Risk Management
We manage each portfolio with regard to potential downside risks.
Portfolio Management
Depending upon the investment strategy, we may manage portfolios with a combination of active and passive solutions attempting to take advantage of short-term opportunities while focusing on your long-term success.
Trusts, Foundations, Donor-Advised
We can manage portfolios for trusts, foundations, and donor-advised funds and partner with third-party providers as needed.
Dean Erickson, CFA, Founder and CEO
Learn More About Dean
Dean graduated from Brown University with a degree in mathematical economics in 1982.  He began his investment career at Miller Tabak & Company in New York City as an options trader. Later, he managed a merger arbitrage portfolio for the same firm. He attained the Chartered Financial Analyst designation in 1987.
More recently, he was a financial advisor in the Beverly Hills office of UBS Financial Services. In 2009, he founded Bionic Capital LLC where he currently oversees all client investments and relationships.
Dean has provided his insights and expertise to the Wall Street Journal, Structured Products magazine, and other publications. Desiring to help others live happier, more successful lives, he has written two personal development books, Choose Your Story, Choose Your Life and Act. Adapt. Achieve.
Dean and his wife, Lisa, live in Los Angeles, CA.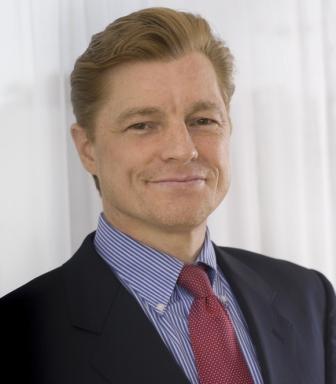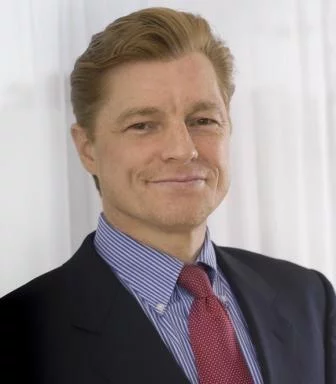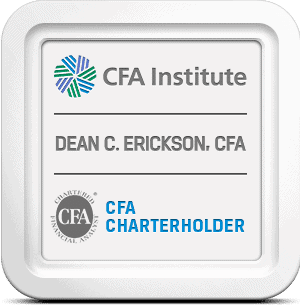 Contact Us
Let's Start a Conversation
Call 310-734-8500, email [email protected] or fill out the form below.